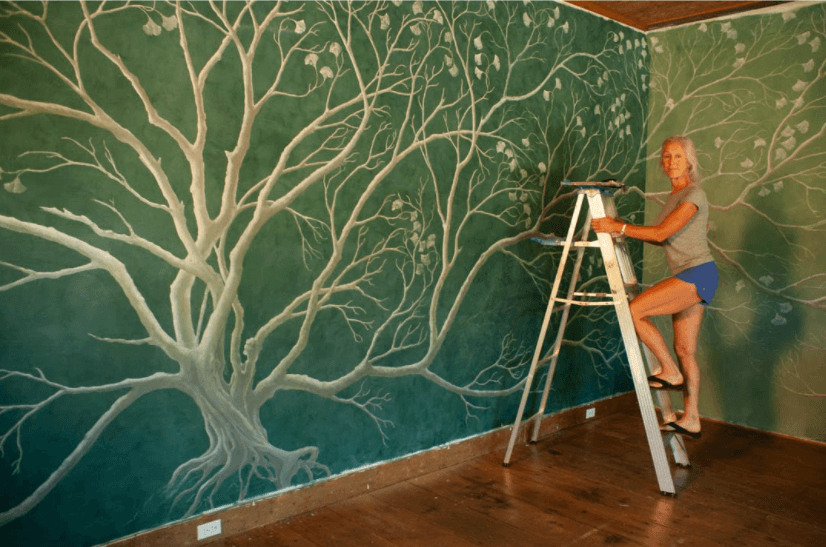 Bring the outside in with our Custom Murals & Wallpaper.
Family Tree : Lena in the studio, working on this tree which will be our next mural paper pattern. This mural is taking a long time because the garden also needs her attention. Inside or out, she is a true artist like her grandfather.

From Impressionism to dramatic & colorful styles of monochromatic grisaille – or Japanese stylized murals on aluminum leaf or a wall of whimsy with a free brush, murals can be made into the custom wall covering of your choice and shipped direct with instructions for your installer. Please note: Zoë Design giclée wallpapers are worthy of care and attention by an experienced paperhanger!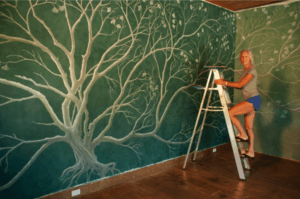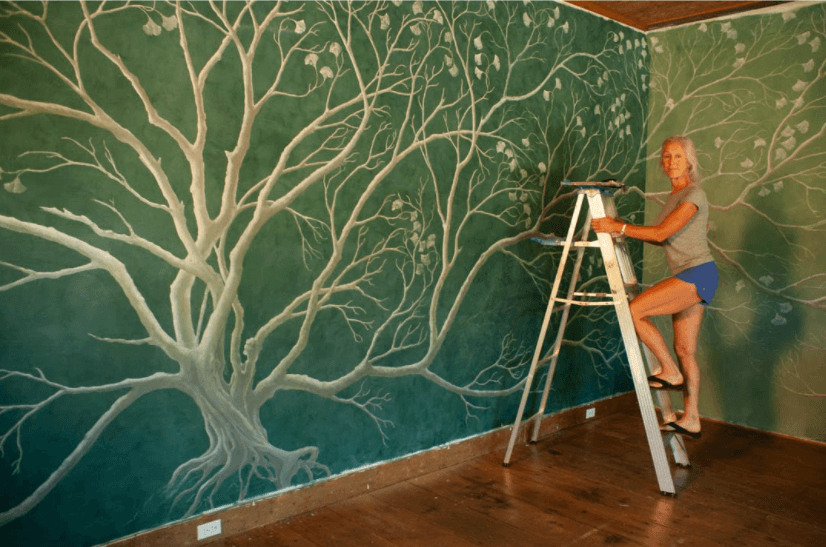 Trees can be represented in so many styles of art. The variety of artist mediums, paint textures and brush strokes offer all the tools needed for any style. 

Whether you want to blur the lines between inside and out, increasing your apparent space or invite nature inside, these are some of the questions you need to ask yourself when considering a mural or mural paper. 

Surround yourself with trees.
Watch Lena paint!