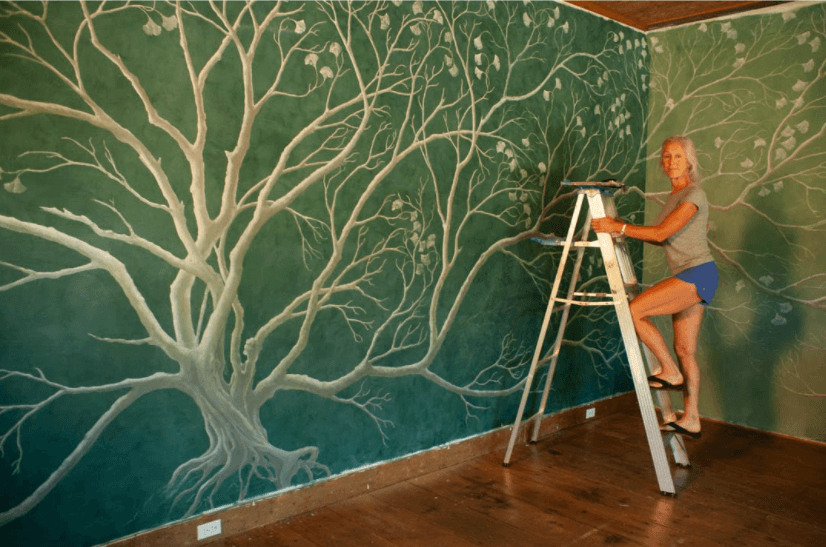 Bring the outside in with our Custom Murals & Wallpaper.
Family Tree : Lena in the studio, working on this tree which will be our next mural paper pattern. This mural is taking a long time because the garden also needs her attention. Inside or out, she is a true artist like her grandfather.

From Impressionism to dramatic & colorful styles of monochromatic grisaille – or Japanese stylized murals on aluminum leaf or a wall of whimsy with a free brush, murals can be made into the custom wall covering of your choice and shipped direct with instructions for your installer. Please note: Zoë Design giclée wallpapers are worthy of care and attention by an experienced paperhanger!